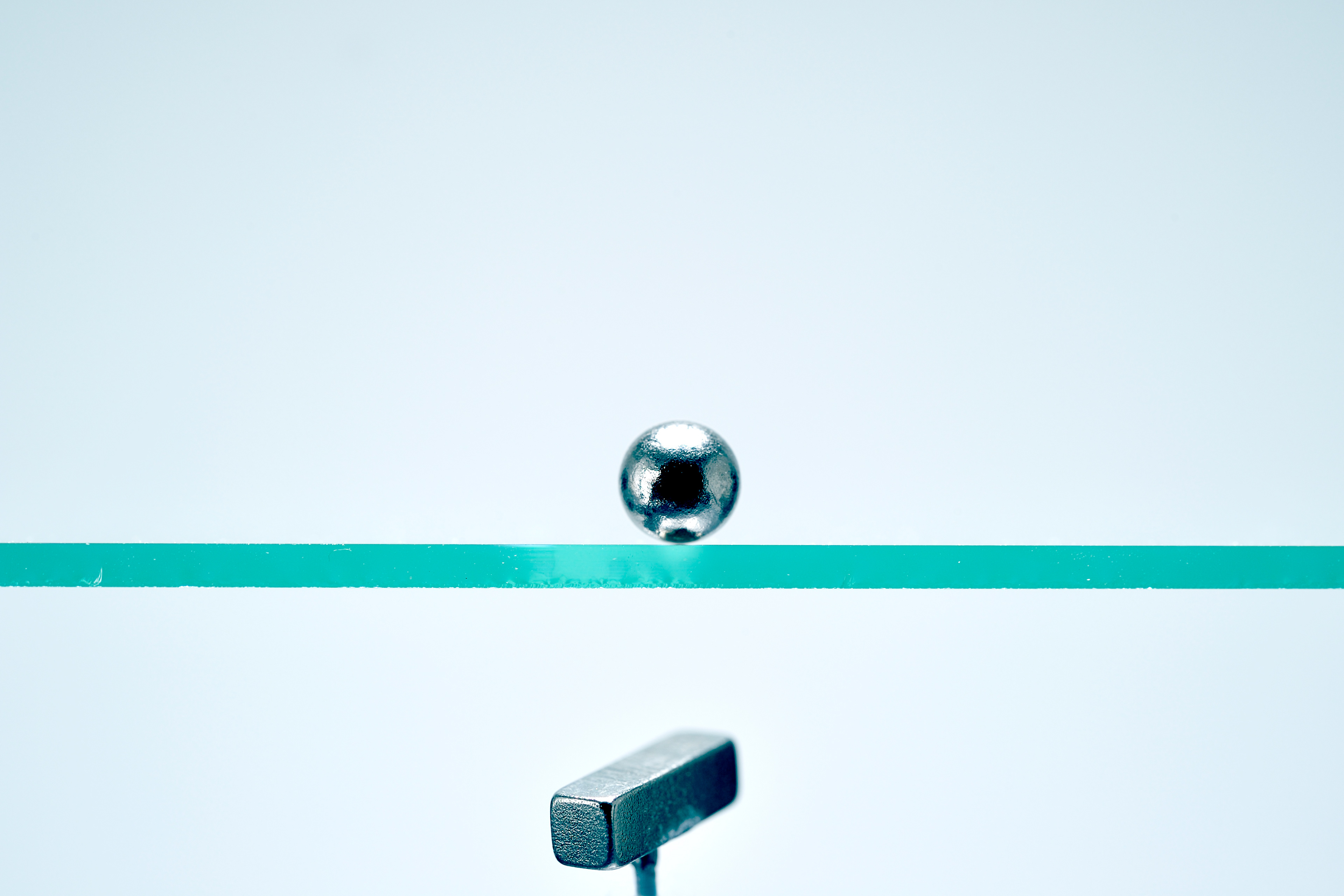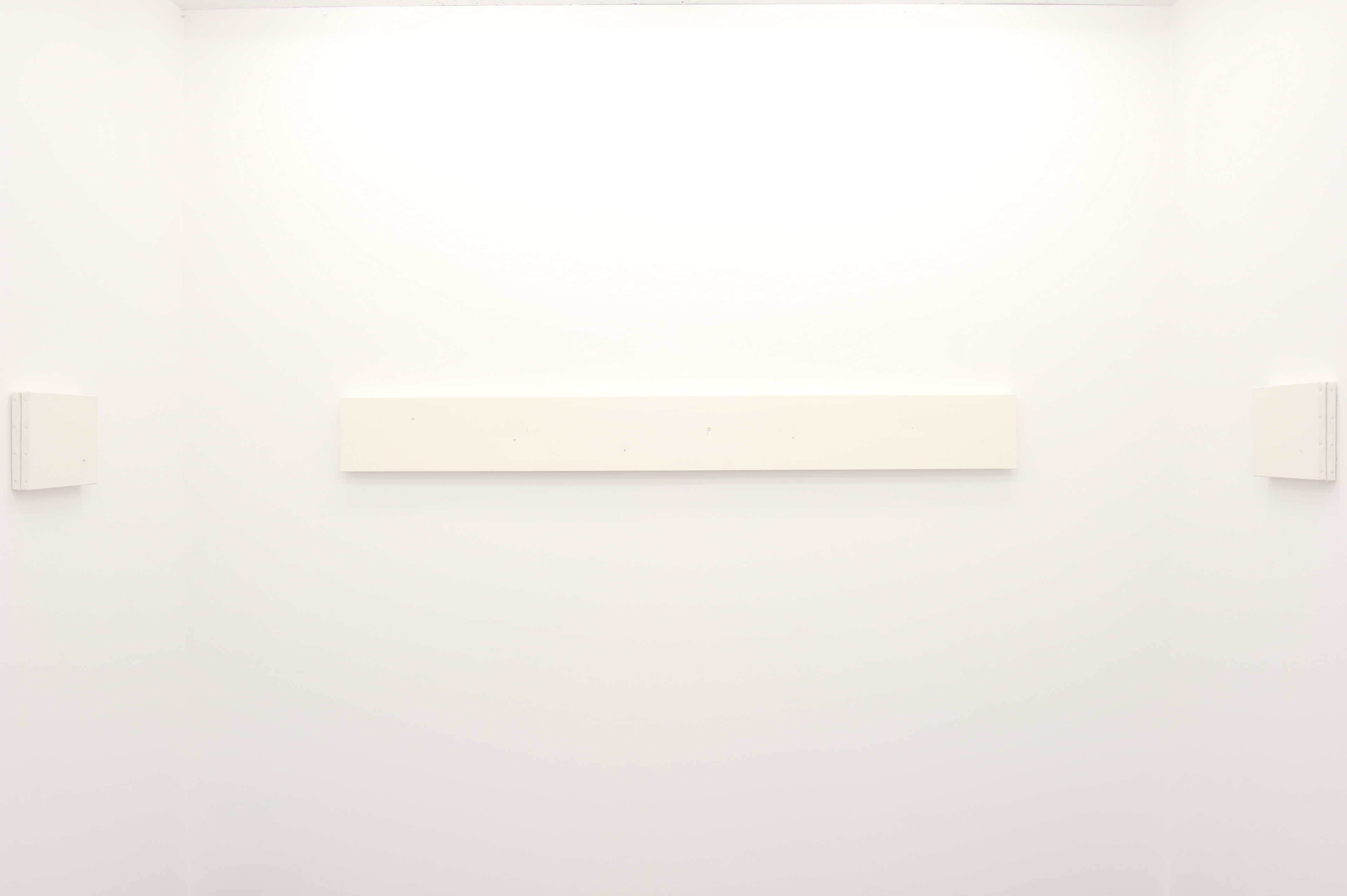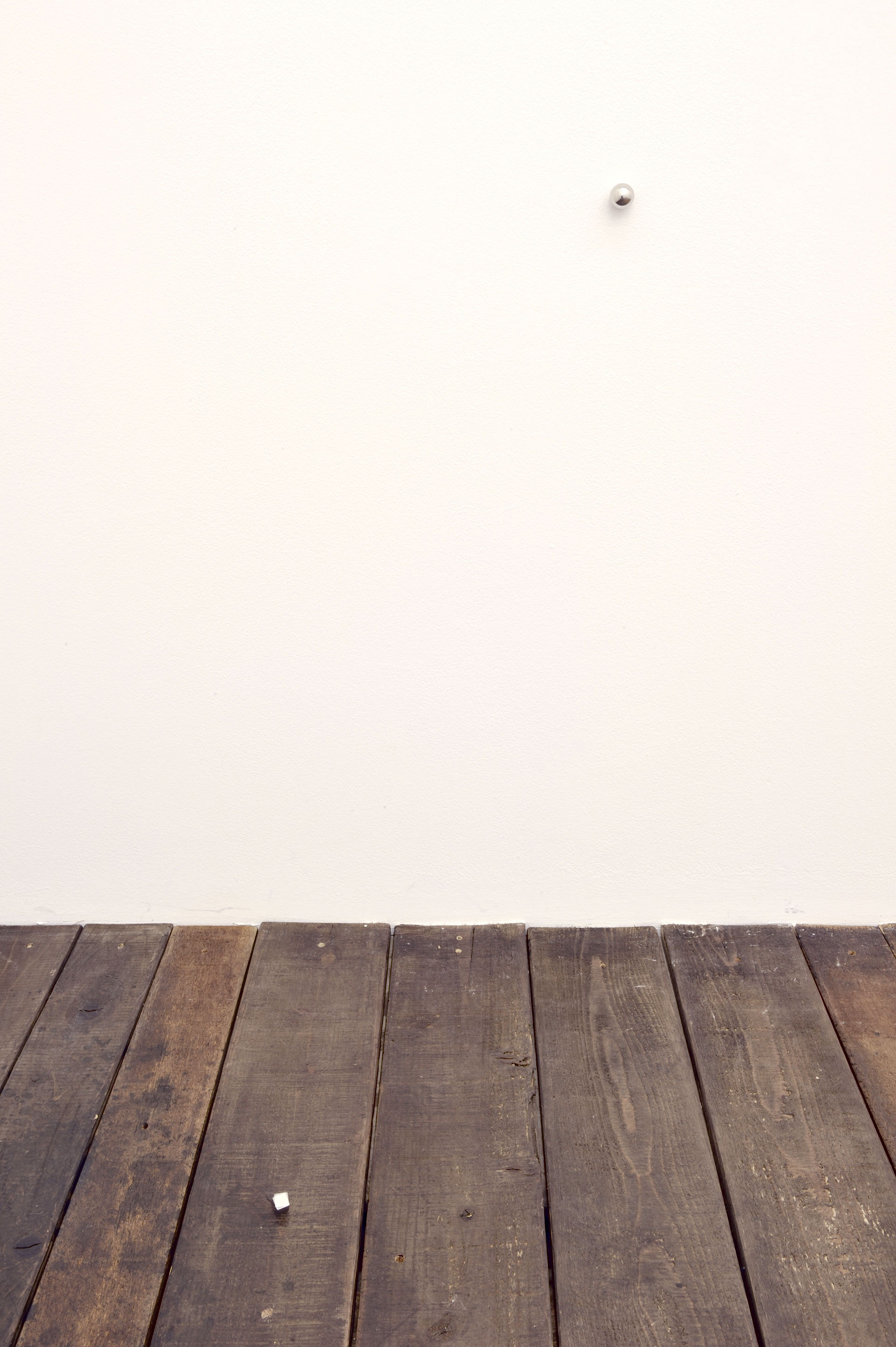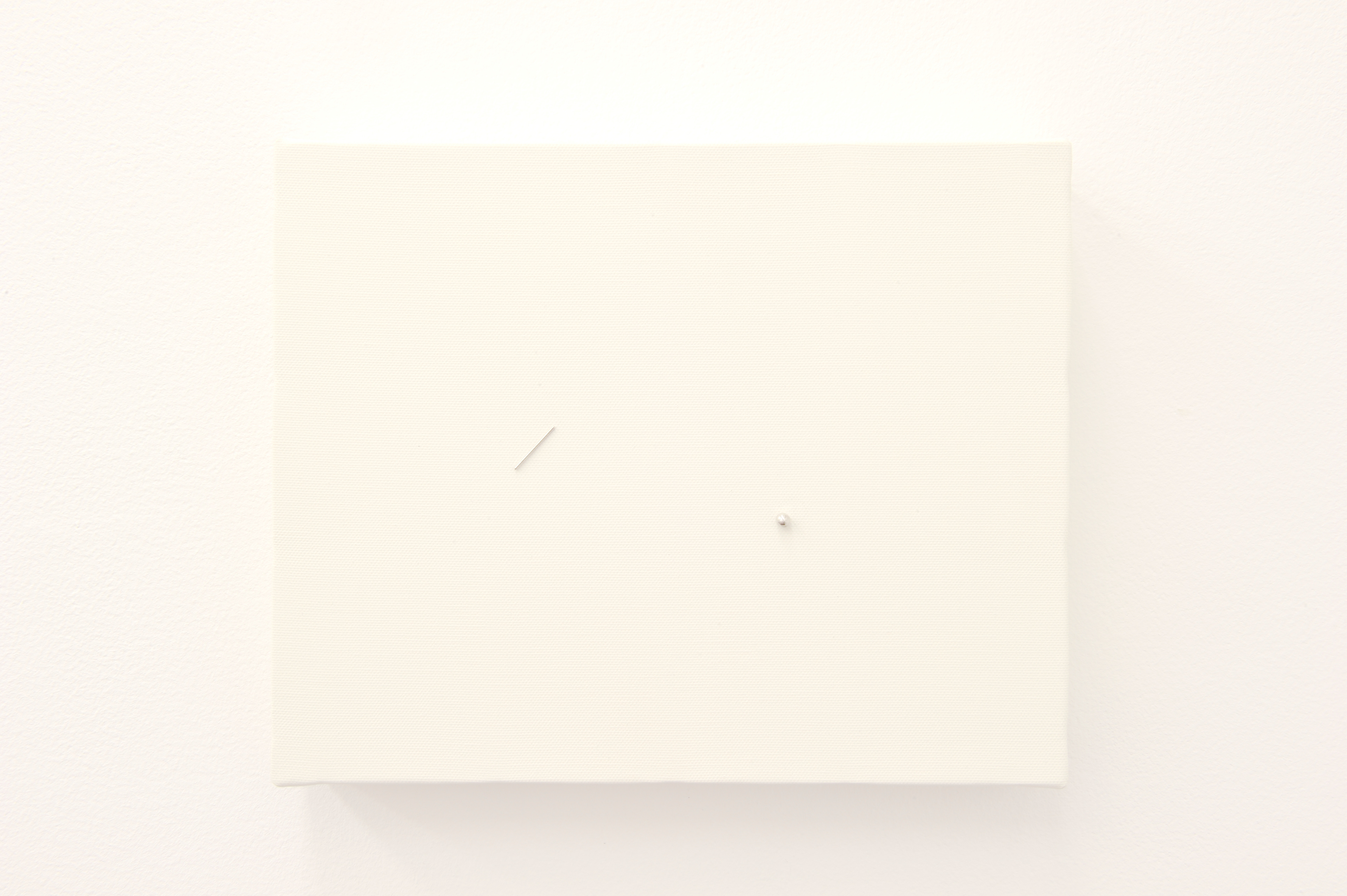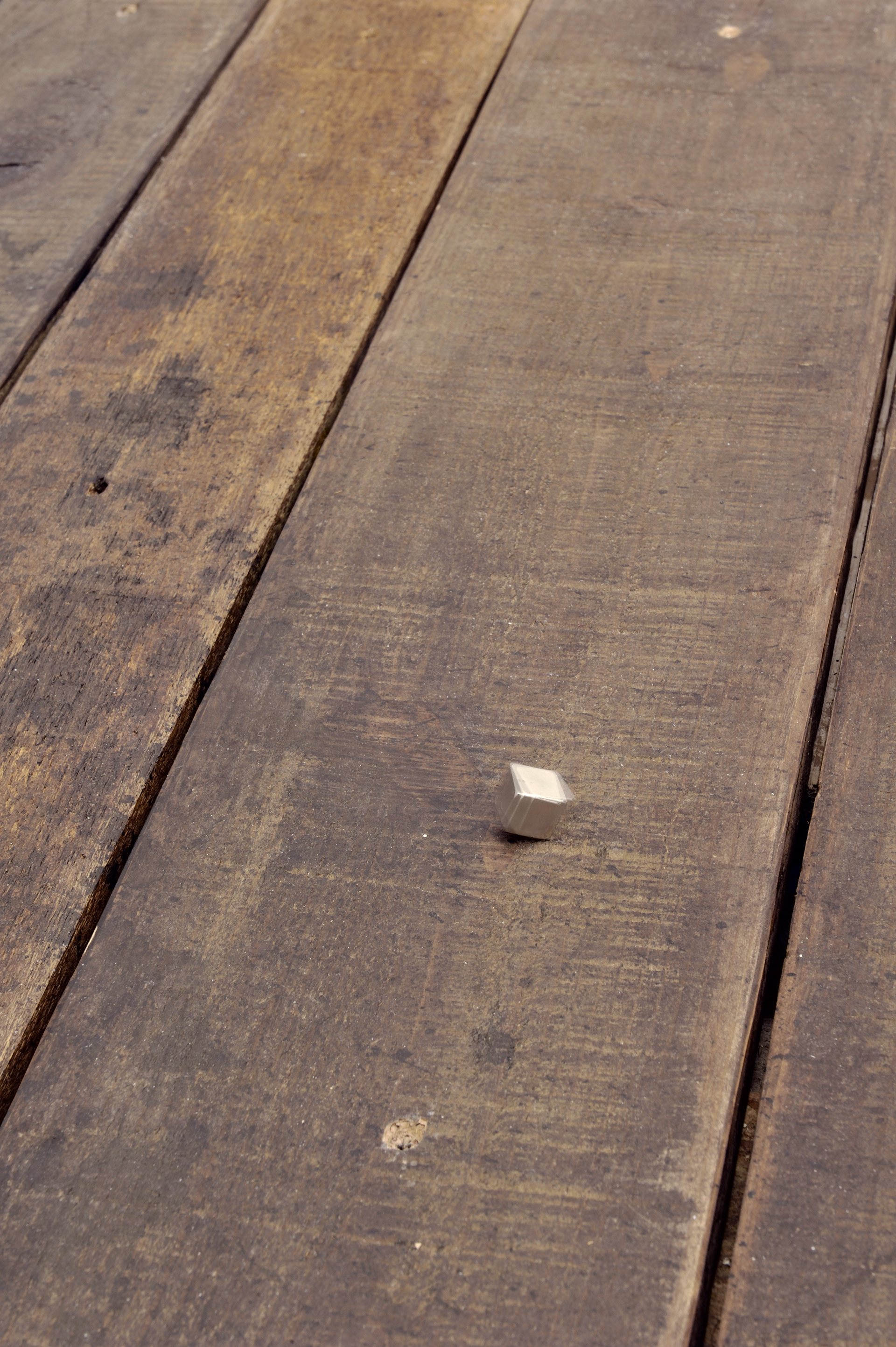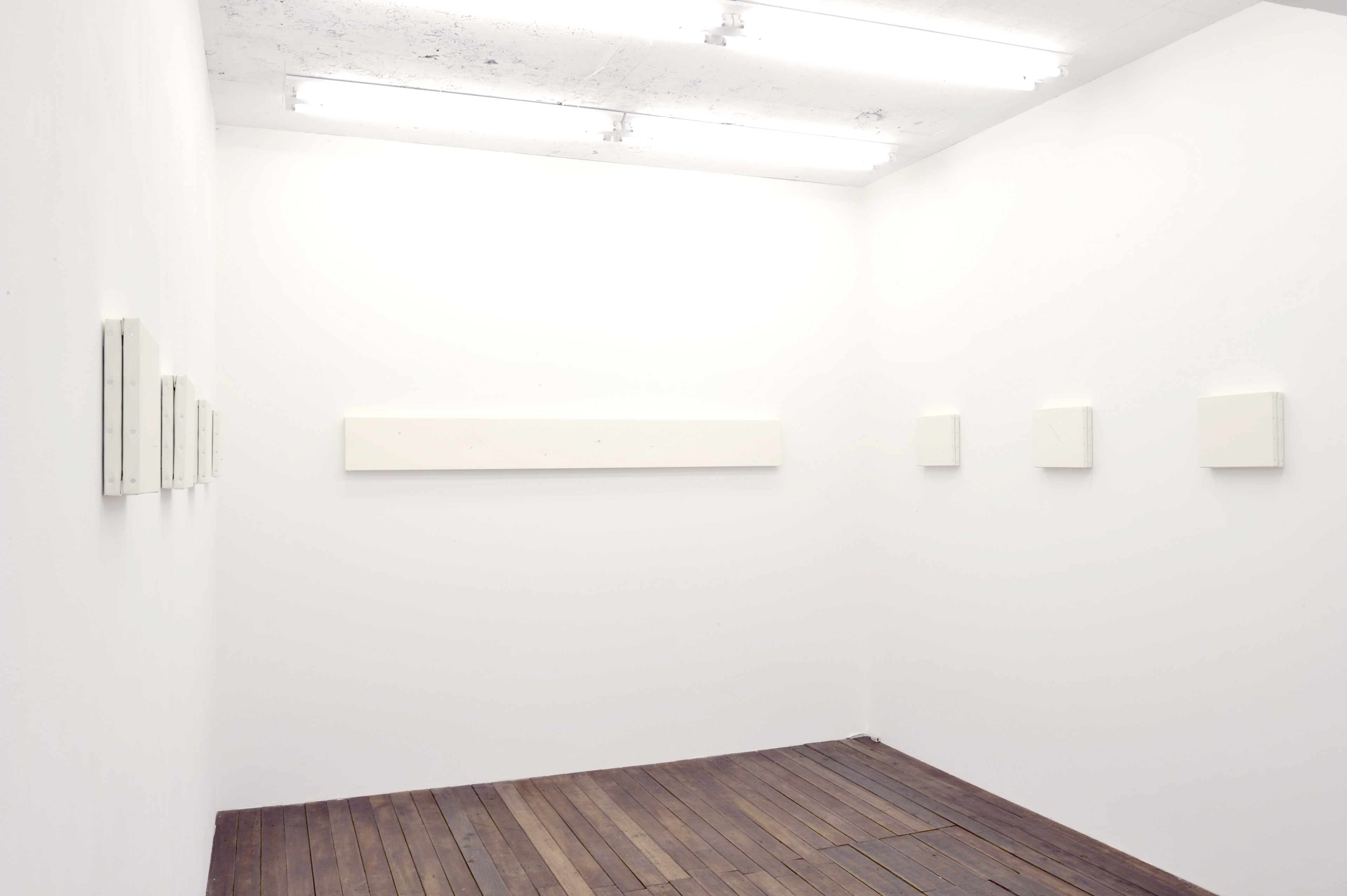 Moire in Relation | 関係性のモアレ
There will always be sound where there is movement and there is no movement without a sound.
Sound is connected to movement. Sound is a wave that is produced when something vibrates. At times, movement will make people anticipate sound, and where there is movement there will be sound. My works elevate this relationship between movement and sound to a degree where the artwork is freed from viewers' expectations and the artist's intentions and controls. Unlike my previous works that centered around sound, at this exhibit, I was presenting works focusing on "movement" which developed from the question, "Where does sound come from?" Various movements are produced by a system constructed from simple and familiar materials like clocks and magnets.
The term "moire" in the title of this exhibition, "Moire in Relation," represents the outcome of the distortion and interference of the relationship of multiple objects and matters. Moire generally appears when visual interference fringes, or more than two sound or light, move in a slightly different cycle. My works interpret this phenomenon at the meta-level and create moire in the dynamics of space.

動きがあるところには必ず音が生まれ、音のない動きはない。
「音は動きにつながっている」。音は、モノが振動することによって発生する波。動きは時に音を予感させ、動きがあるところには必ず音が発生する、その動きと音の相互関係を、神谷の作品は、鑑賞者の予測、そして作家の意図やコントロールをも超えたところへ浮かび上がらせていきます。これまでの音を中心とした作品とは異なり、本展では「音はどこから来るのか」という問いから、"動き"にフォーカスを当てた新作を発表します。時計と磁石という、誰もが知るシンプルな素材を使い構築されたひとつの仕組みから、複数の異なる動きが生み出されます。
今回の展覧会のタイトル『関係性のモアレ』とは、その複数のモノ・コトの関係性のズレや干渉の結果を"モアレ"として表しています。一般的に"モアレ"とは、視覚的な干渉縞、現象として2つ以上の音や光などの周期などが微妙に異なったときに現れるもの。それをメタレベルで解釈し、空間のダイナミクスにモアレを生じさせています。


Moire in Relation | 関係性のモアレ
2013.11.30 - 2014.1.12
Materials: Canvas, Magnets, Clocks, etc.
Size: Dimension variable
Form: Installation / solo exhibition
Venues: waitingroom, Tokyo
Photo: Yahoo Takashi
Video Edit: ViDeOM